Learn from the Best Fly Tyers in the World!
We are proud to have some of the World's Finest Fly Tyers at the Expo!  Joining us are four Bus Buszek Award Winning Fly Tyers with Special Guest Davie McPhail all the way from Scotland!  Demonstrations will be held inside the store.
Expo Guest Fly Tyers:
   – Bill Blackstone                             – Steve Fernandez         
   – Davie McPhail                              – Wayne Luallen
   – John Vanderhoof
    Saturday April 1st:                                       Sunday April 2nd:
9am – 12pm:  Bill Blackstone                            9am – 12pm:  Davie McPhail
9am – 12pm:  Davie McPhail                             9am – 12pm:  John Van Derhoof
1pm – 4pm:  Steve Fernandez                           1pm – 4pm:  Davie McPhail
1pm – 4pm:  Wayne Luallen                              1pm – 4pm:  Steve Ferndandez
Saturday April 1st Fly Tying Schedule

:
9am – 12pm:  BILL BLACKSTONE – REALISTIC FLY TYING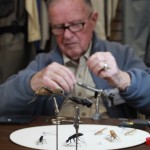 Bill Blackstone has been honored by the Federation of Fly Fishers with the Buz Buszek Award – the supreme accolade for the art of fly tying. Bill will treat us to two sessions on tying his truly amazing creations.   www.creativerealism.us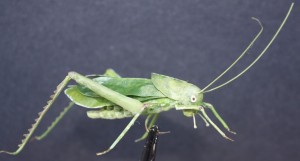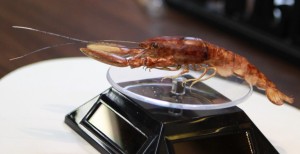 9am – 12pm:  DAVIE MCPHAIL – FLY TYING WITH DAVIE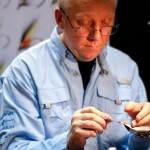 Davie McPhail, in association with Fulling Mill, is making his way all the way from Scotland to join us at the Expo.  He is arguably one of the best fly tiers in the world with over 30 years' experience in fly fishing.  His YouTube Channel has over 550 step by step fly tying videos, 52,500+ subscribers and 18.7 million views.  This is Davie's first appearance on the West Coast so DON'T MISS your chance to see him in action and shoot the sh_t with him in person!  Davie's YouTube Channel
1pm – 4pm:  STEVEN FERNANDEZ – CLASSIC TROUT PATTERNS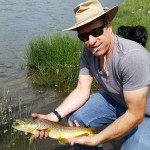 Steven Fernandez has been tying flies for over 40 years, and started tying professionally at the age of 13 for Fishermens Spot and other local shops. By the time he was sixteen he was demonstrating and teaching fly tying locally and then nationally. When he was 17, he was featured in the April 1977 edition of Field and Stream. While pursuing a degree in architecture in the 1980's, he challenged the notion of artistic salmon flies by tying flies on straightened out hooks with atypical materials and techniques, raising a few eyebrows in the process. Judith Dunham included him in her book The Atlantic Salmon Fly, The Tyers and Their Art, published in 1991, which helped lead to international demonstrations, classes, and feature articles. In 2012 Steven was the recipient of the Buz Buszek Memorial Award from the Federation of Fly Fishers. Currently Steven enjoys tying fishing flies, classic trout flies, and artistic salmon flies and he is Fly Tying Co-Director for the Southwest Council of the FFF.  He especially enjoys teaching techniques

and encouraging tiers to explore all that tying has to offer and to make their own contributions to the art.
1pm – 4pm:  WAYNE LUALLEN – FINE TUNING YOUR TYING TECHNIQUES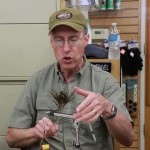 Wayne Luallen has demonstrated fly tying techniques at numerous local, regional, national, and international events since the mid‑1970's. His work has been published in several magazines and books in the U.S. as well as Europe. He was honored with the Federation of Fly Fishers Buz Buszek Memorial Fly Tying Award in 1991. Wayne will be sharing ideas on the techniques of tying more so than new patterns. I believe that there are plenty of talented tiers with interesting patterns, but few concentrate on the details that get better quality flies in durability and appearance. I also spend a lot of time on thread control along with the nature of the materials we use. If you have reasonable dexterity, adequate eyesight, understand how to control thread as well as understand the nature of the materials we use, a fly tier can tie just about any fly type. I typically use reasonably simple trout flies since that is what most tiers are interested in. But all the techniques I share can be applied to any fly type.