Presentations from your Favorite Guides, Lodges & Fly Tyers!
Some of the Best Guides and Lodges in the business will be at the Expo presenting and/or answering questions!  Come down checkout their presentations, pick their brains or setup your Bucket List Fly Fishing Trip!
Be sure to check out the Schedule for both days as the programs are different each day.  Sunday April 2nd Presentations
Presentations will be in the audio/visual tent set up behind the store.  Enter the tent through the rear door inside the store.
Saturday April 1st Presentation Schedule

:

Check back for updated Details and Schedules
9AM:  LEE BAERMANN – SO CAL FLY FISHING THE SURF!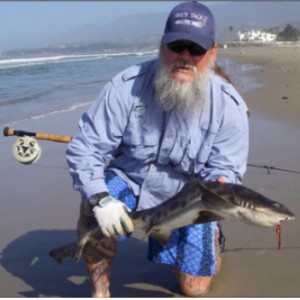 We may not have pristine trout waters in So Cal but we are blessed with miles of beautiful year-round fishable beaches!  This incredible Fly Fishing fishery is right on your doorstep. Lee Baermann, author of "Fly Fish the Surf" and full time fly fishing guide who puts in over 300 days a year fly fishing the surf will share his vast knowledge of So Cal Surf fishing.  Lee's goal is to motivate you to get out on the wet sand and enjoy what's in your backyard. He'll show you who is coming from all over the world to fish our beaches, what they are catching and what to use.  Then he'll answer any questions you have about fly fishing the surf because I have no secrets. www.flyfishthesurf.com
10AM:  PAT JAEGER – EASTERN SIERRA PROGRAM TBD!
11AM:  FLYWATER TRAVEL / JON COVICH – BOLIVIA GOLDEN DORADO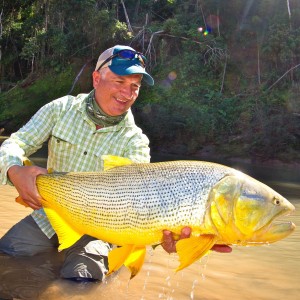 Jon Covich
, expert advisor for
FlyWater Travel
will be on hand to cover the pursuit of exotic Golden Dorado in the Bolivian jungles. Jon has been in the fly fishing industry for nearly 30 years, and has traveled to most corners of the world in order to photograph and fish exotic waters. Fishermans Spot has always had a soft spot for adventure travel and we have made a big step to make sure that we can provide our customers the best there is to offer. We recently partnered with FlyWater Travel, highly regarded as one of the most professional, knowledgable, and customer-service oriented fly fishing travel agencies. With nearly 200 destinations worldwide, Fishermen's Spot through FlyWater travel will offer nearly unlimited options for fishing around the world.
12PM:  CONWAY BOWMAN – FLY FISHING ON THE RAGGED EDGE: MAKO SHARK ON THE FLY!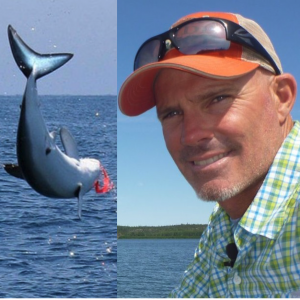 Join world renowned saltwater fly fishing pioneer, author, guide and TV personality, Capt. Conway Bowman, as he take you through the exciting and sometimes crazy pursuit of mako sharks on the fly off the coast of Southern California. The mako shark is considered one of the world's greatest saltwater gamefish and hooking one on the fly, only a few miles off our coast, is one of saltwater fly fishing's greatest thrills. Bowman will cover topic including tackle, flies, seasons and what it takes to battle one these amazing apex predators.  conwaybowman.com
1PM:  KEN HANLEY – CALIFORNIA FLY FISHING OPPORTUNITIES BY MONTH!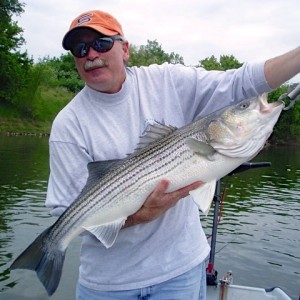 Ken's presentation explores the amazing variety of species and habitat each of us can celebrate throughout the year. There's really no reason to hang up your tackle. California has a "peak experience" every month of the year! The Great Golden State is "all access" when it comes to flyrodding from freshwater or saltwater, urban, rural, or wilderness environs. Expand your horizons and dive into the rewards.
Ken Hanley has been conducting fishing and adventure specialty programs since 1970. Over 15,000 students have taken advantage of Ken's varied programs both in the field and on the water. www.pacificextremes.com
2PM:  WILD WATERS FLY FISHING – THE MCCLOUD RIVER, HOME OF THE MOST FAMOUS RAINBOW TROUT IN THE WORLD AND THE BROWN TROUT THAT EAT THEM!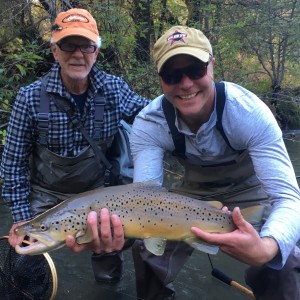 The famous McCloud River is know for being the birthplace of rainbow trout. A visit to her banks is more of a pilgrimage then a standard fishing trip. Anglers find themselves surrounded by California wilderness. Its known for its famous rainbow trout, prolific hatches and monster brown trout. Bob Searle from Wild Waters Fly Fishing will explain the seasons of the McCloud River, the diaspora of its indigenous fish worldwide, and offer some tips and tactics for finding success on one of California's crown jewels of a trout fishery. wildwatersflyfishing.com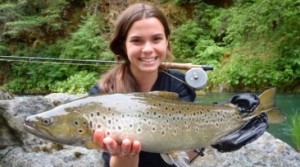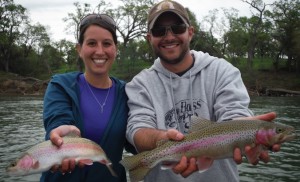 3PM:  CALICO SYNDICATE – SO CAL IN-SHORE/OFF-SHORE CALICO BASS FLY FISHING OPPORTUNITIES!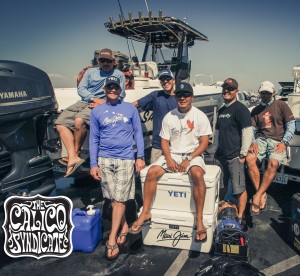 The Calico Syndicate started as a group of six anglers who just enjoyed fly fishing together while chasing the California jewel of saltwater bass, the Calico Bass.  In late 2012 they produced a film of their exploits which became a Fly Fishing Film Tour (F3T) Official Selection appropriately named "The Calico Syndicate".  Since the group exploded on the fly fishing scene with their breakout movie, they have become one of bigger fly fishing advocacy groups in Southern California geared toward education, the sharing of knowledge and product placement throughout the fly angling community.  They have pioneered new methods, equipment & flies specifically geared toward catching trophy Calico Bass.  You can learn more about the Calico Syndicate at www.CalicoSyndicate.com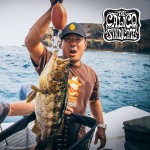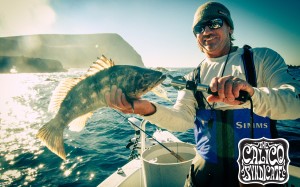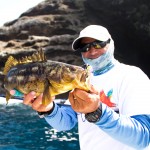 4PM – 6PM:  FLY TYING WITH DAVIE MCPHAIL!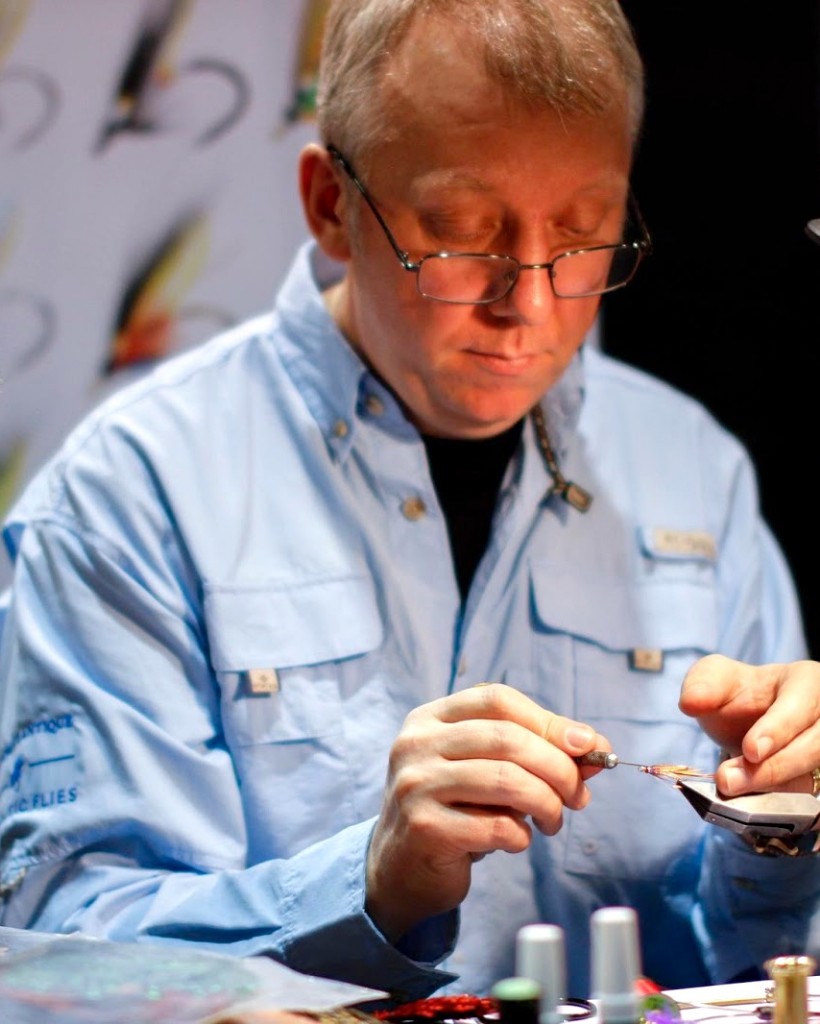 Davie McPhail, in association with Fulling Mill, is making his way all the way from Scotland to join us at the Expo.  He is arguably one of the best fly tiers in the world with over 30 years' experience in fly fishing.  His YouTube Channel has over 550 step by step fly tying videos, 52,500+ subscribers and 18.7 million views.  This is Davie's first appearance on the West Coast so DON'T MISS your chance to see him in action!  Davie's YouTube Channel