Presentations from your Favorite Guides, Lodges & Fly Tyers!
Some of the Best Guides and Lodges in the business will be at the Expo presenting and/or answering questions!  Come down checkout their presentations, pick their brains or setup your Bucket List Fly Fishing Trip!
Be sure to check out the Schedule for both days as the programs are different each day.  Saturday April 1st Presentations
Presentations will be in the audio/visual tent set up behind the store.  Enter the tent through the rear door inside the store.
Sunday April 2nd Presentation Schedule

:

Check back for updated Details and Schedules
9AM:  RICK MAZAIRA – FLY FISHING YOSEMITE & THE WESTERN SIERRA!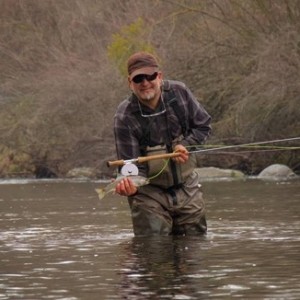 Rick Mazaira Owner / guide of Yosemite Outfitters will present, Yosemite and it's wilderness is an up and coming fishery with an unmatched beauty and diversity of scenery and fish. From rivers to still water, a place to bring the family, and have an excellent angling experience. Yosemite Outfitters with it's multi-day wilderness, day, and half day trips can tailor a trip for you and check off some of those always wished for but never attempted fishing trips you've hoped for.  www.yosemite-outfitters.com
10AM:  WILD WATERS FLY FISHING – STEELHEAD… THE HUNT!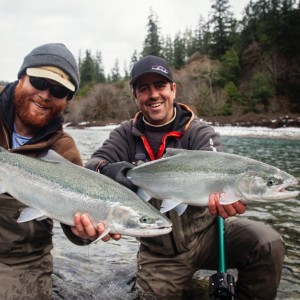 When Bob Searle from Wild Waters Fly Fishing started fishing the coast for SteelHead he had to compete against Bill Schaadt and other famed anglers for being at the right spot and the right time. He has learned the clockwork of the coastal streams from the Russian to the Smith and inland from the Valley Rivers to the Klamath. He now guides these rivers for Wild Waters Fly Fishing and offers his wisdom in planning a successful fishing trip in search of steelhead.  wildwatersflyfishing.com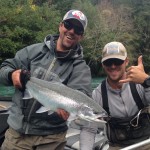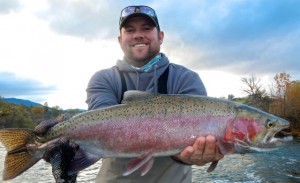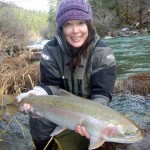 11AM:  BIG HORN ANGLER FLY SHOP/LODGE – MAGIC OF THE BIGHORN RIVER!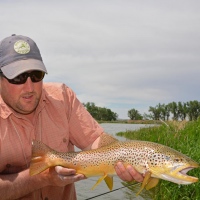 Steve Galletta is the Owner/Outfitter of the Bighorn Angler Fly Shop and Lodge in Fort Smith, Montana. He is the author of Fly Fishing the Bighorn River published by Stackpole Books in 2015. Join Steve as he covers the ins and outs of fishing one of the west's most famous tailwater fisheries. Steve will cover seasons, techniques, stretches of river, hatches and the best fly patterns for fishing the Bighorn River. Bighornangler.com
12PM:  PAT JAEGER – FORECAST FOR THE 2017 EASTERN SIERRA SEASON!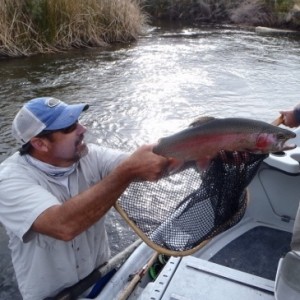 Pat Jaeger of Eastern Sierra Guide Service will discuss this past winter and how water flows and water temperatures will affect your favorite fisheries from Bishop to Bridgeport this season. Good timing will be essential this year for planning trips and picking the fruit when it's ripe on the vine.
My goals are not only to take you on a visual journey but to address the fishing techniques that you will need in our arsenal for tricking trout.  I will apply my knowledge of hunting trout in these waters since 1979 and do my best to relate this with my unique sense of humor and Jaeger hillbilly logic to teach this art without having a fly rod in your hand.  jaeger-flyfishing.com
1PM:  FLYWATER TRAVEL / JON COVICH – WORLDWIDE TRAVELOGUE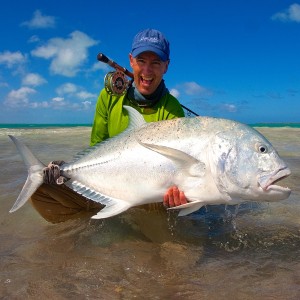 Don't know where to go on your next fly fishing expedition?  Jon Covich, expert advisor for FlyWater Travel will be on hand to cover prime fly fishing destinations around the world! Jon has been in the fly fishing industry for nearly 30 years, and has traveled to most corners of the world in order to photograph and fish exotic waters. Fishermans Spot has always had a soft spot for adventure travel and we have made a big step to make sure that we can provide our customers the best there is to offer. We recently partnered with FlyWater Travel, highly regarded as one of the most professional, knowledgable, and customer-service oriented fly fishing travel agencies. With nearly 200 destinations worldwide, Fishermen's Spot through FlyWater travel will offer nearly unlimited options for fishing around the world.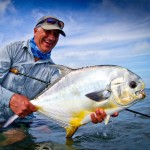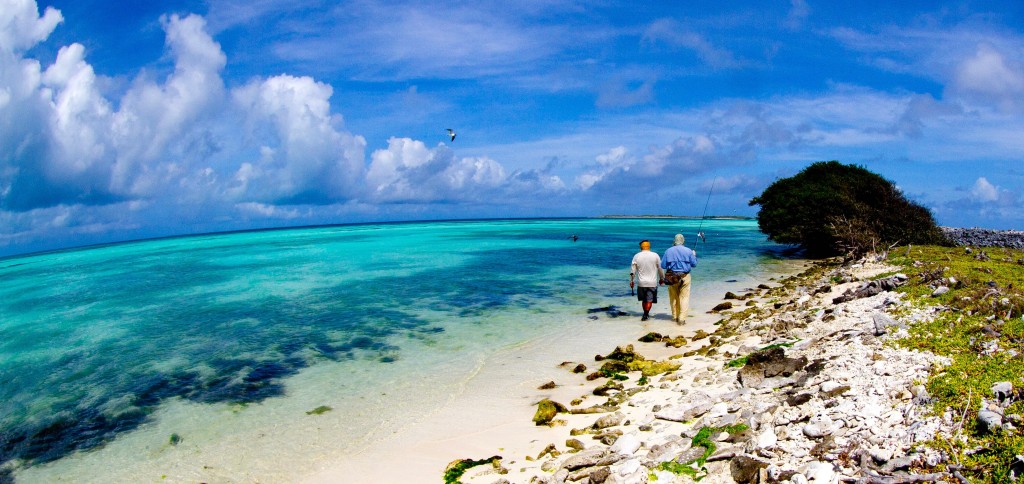 2PM:  GUY JEANS – SECRETS OF THE KERN!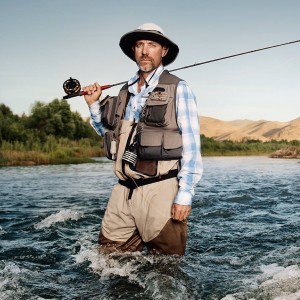 Fly-fishing Guide and Kern River Fly Shop owner, Guy Jeans, has been fly-fishing the Southern Sierra over 30 years. He currently spends over 200 days a year guiding on the waters that cover a major portion of the Southern Sierra region, Sequoia National Forest and the Golden Trout Wilderness.  Guy's presentation will cover opportunities in and around the Southern Sierra including: The Upper Kern River's –20 Mile Section, Wild Trout Section and the upper river in the Golden Trout Wilderness. He also discusses the Kern Plateau, Little Kern River, South Fork Kern River, Lake Isabella's Salmon Crappie and Carp, creeks and the Lower Kern River's Small-mouth and Large mouth Bass fly fishing opportunities.  www.kernriverflyfishing.com