FREE! FLY TYING SUNDAYS @ THE SPOT!
We have lined up some of the finest local tyers who will be sharing the expertise on a wide variety of flies. Don't miss the chance to learn from these experts for FREE at these events.
They will be tying in the shop on select Sundays from 11am – 2pm (See Dates below).

Sundays from 11am – 2pm…  See Guests and Dates below..

EP TYING SEMINAR – WITH AL Q!

EP Fibers have an action between marabou and bucktail and are perfect to imitate any baitfish pattern for fresh or saltwater as well as very small baitfish imitations. There is no limit to what you can do with these fibers and Al Q will be on hand sharing some of his tried and true local patterns!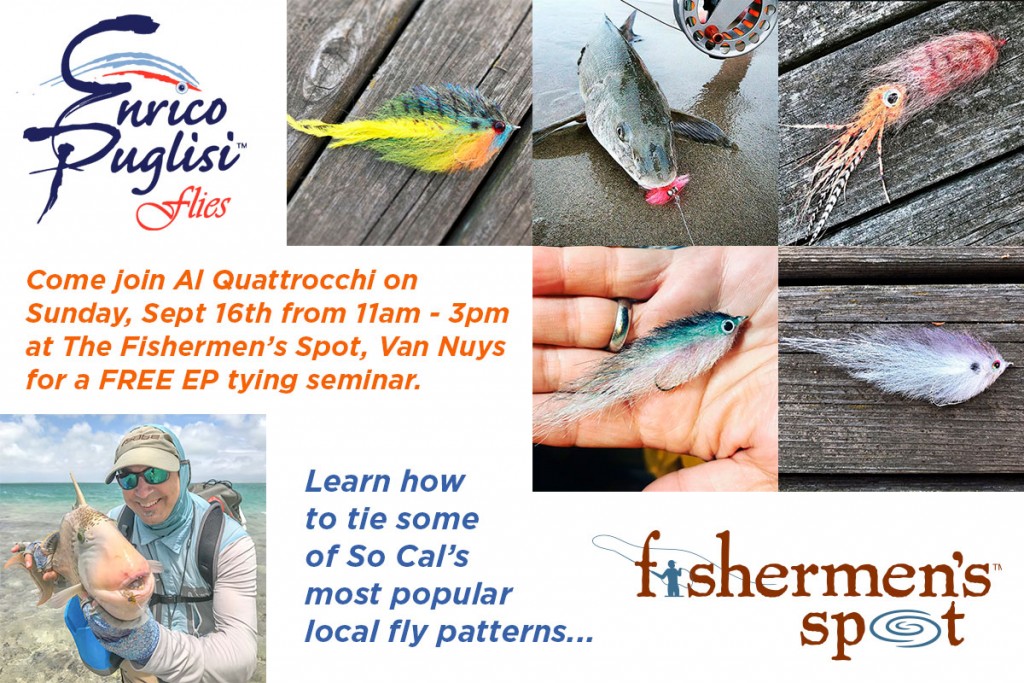 PROJECT HEALING SATURDAY!
Support Project Healing Waters as they help make a difference in the lives of our nation's disabled veterans! A portion of the days sales will go to Project Healing Waters!