FREE! FLY TYING SUNDAYS @ THE SPOT!
We have lined up some of the finest local tyers who will be sharing the expertise on a wide variety of flies. Don't miss the chance to learn from these experts for FREE at these events.
They will be tying in the shop on select Sundays from 11am – 2pm (See Dates below).

Sundays from 11am – 2pm…  See Guests and Dates below..
May 20th:

 Glenn Hiroyasu – Tying Spring Creek Patterns for Selective Trout

Glenn tests his flies on the Henry's Fork and Montana's Spring Creek trout, some of the
most demanding fish in the world.
Jun 10th:

 Ben Frankin – Traditional Married Wing Techniques for Trout and Salmon
Ben is a very talented tier who will simplify the mystery of married wings so you can enjoy this lost art in fly tying!

GHOST OF THE COAST – SIGHT FISHING FOR CORBINA WITH GLENN UEDA!
Glenn Ueda will be at Fishermen's Spot for an informative seminar on sight fishing for the coveted California Corbina just in time for the Summer Corbina Season!
11:00 am:  Glenn Tying some of his signature Corbina Patterns
12:30 pm:  Sight Fishing for Corbina Presentation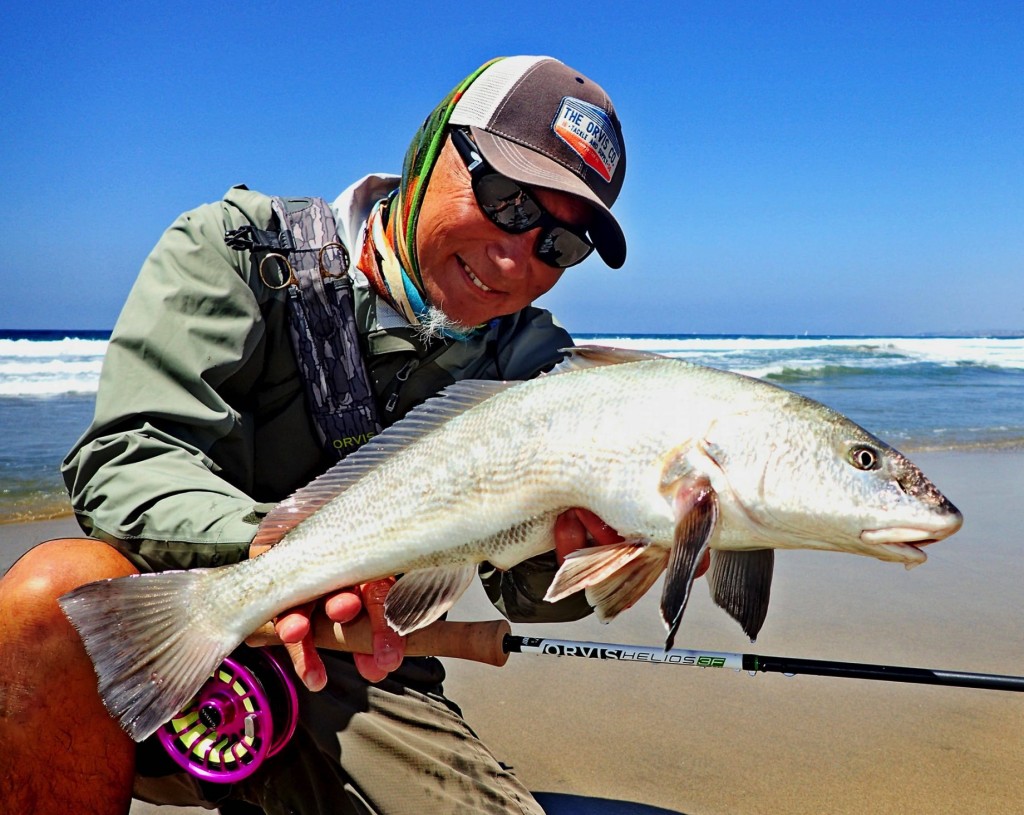 Learn the basics including seasonal patterns, food sources, tidal cycles, structure recognition and approach, balanced rods reels and tackle, proper leader construction, and effective fly patterns.

FLY FISHING SOCAL'S OFFSHORE WATERS & SIMMS DAY AT THE SPOT!

Bruce Smith, owner operator of the sport fishing boat the Fortune, will be at the Spot talking about offshore fly fishing opportunities!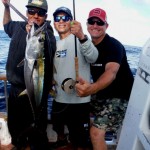 Bruce Smith has worked out of Fisherman's Landing, San Diego since 1991 and for over the last 20 years has worked on some of the finest long range boats in the fleet, including as owner operator of the Fortune one of the best ​charter boats operating out of Southern California.
BUT Bruce is a Fly Fishing guy at heart and understands the fly fishing world allowing the Fortune to cater to the saltwater fly fisherman through private charters or open party fly fishing trips including the 2 1/2 day trip we have scheduled in September (see Shops Hosted Trips for more info)
Checkout this video to get a feel for the trips!
The Calico Syndicate will be on hand Presenting and Tying some of their favorite saltwater flies!

Simms Rep Tod Suttle will also be on hand with all the latest and greatest from Simms.  Checkout the new Simms Challenger deck boots perfect for the SoCal offshore fishing scene.
Times & Additional Details TBA….