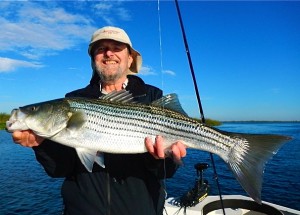 Steve Ellis
Flounder and Co-Owner Older Than Dirt!
Born in Camden, NJ (seems like back when it was a colony). Moved to Southern California in 1958. Graduated from San Fernando Valley State College (Now CSUN) when Ronald Regan was Governor and after a short stint at USC School of Pharmacy.
While at Valley State in 1968, my father decided to buy a North Hollywood fishing rod blank manufacturer (disaster in the making!) and a small retail tackle shop. After deciding that making fishing rods was too involved, we grew the tackle shop and I decided that we would add a small fly fishing department. Upon graduating, I made the important decision that I didn't think I could work for anyone in the "real world " and decided to work full time in fishing (I am still paying for that thought less decision). We moved from North Hollywood to our present shopping center in June of 1970 with a 750 sq ft. full service tackle shop. Deciding that the future for Fishermen's Spot was fly fishing, we kept growing. Next stop 1500 sq. ft. and finally 2300 sq. ft. of half fly and half non-fly. In 2000 we decided to take a giant step and convert everything over to fly fishing and dump the rest. In January of 2001 we moved 100'ft to the east in the same shopping center. In 2004 my brother decided he wanted to retire from the family run business and in 2005, I took on a new partner, Ken Lindsay, my long time friend, who obviously wasn't thinking intelligently at all.
Besides California, fly fishing has taken me to Belize, New Zealand, Alaska, Montana, Wyoming, Oregon, Washington, Chile and Argentina.
My favorite type of fly fishing is small stream dry fly and Hot Creek Ranch is among my favorite local locations.

David Shaffer was unavailable for comment at this time. He was last seen leaving Van Nuys carrying a fly rod and waders. If you have any information on his whereabouts please contact the shop.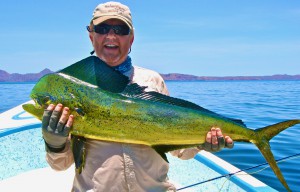 Ken Lindsay
Shop Ambassador
I was born in Dunmurry, N. Ireland about 100 yards from the Glen River, a delightful little trout stream, and I learned much about how trout feed from observing them in this stream as a small child. At 18 I came to California seeking fame and fortune. I first walked into Fishermen's Spot in the fall of 1970 and met Steve and we have been friends ever since. In the mid '70s I went to work for Dave Inks and Andre Puyans at Creative Sports in Pacheco, California. Under the tutelage of these fine gentlemen I gained a vast amount of knowledge about fly tying materials, fly-casting, knots & rigging, fly tying, and entomology. I became manufacturer's representative in 1979 and continued in this field for the next 15 years representing several fine manufacturers including Cortland, Mustad, Simms, Lamson, Fisher, Thomas & Thomas, Umpqua, Pflueger and J W Outfitters. This gave me the opportunity to travel and fish all over the West.
When Steve offered me the chance to own a piece of "The Spot" six years ago, I thought about all the things I had learned about the retail fly fishing business and bought in anyway.
Fly fishing has taken me to many beautiful locations, including Alaska, Canada, Western U. S., Christmas Island, the British Isles and Chile. I have a long list of other places that I want to fish and many species that I have yet to catch. That's the fun of fly fishing. You are never finished learning and growing in this sport..