GLOBAL RESCUE:
Global Rescue – Anytime Anywhere. You'll never know when you'll need us
Worldwide emergency evacuation and field rescue
Choice of destination hospital should a medical evacuation occur
Crisis response services for individuals, families and corporations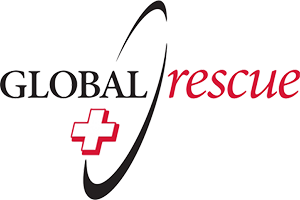 TRAVELX:
Travelex Travel Insurance – The ultimate in travel protection and emergency travel assistance.
With over 55 years of experience protecting travel investments from the unknown, Travelex is a world leader in travel insurance. Travelex travel insurance plans anticipate the coverage needed while customized upgrades offer the ultimate in travel insurance security.