YOUR EPIC FLY FISHING TRIP AWAITS!
We've done all the leg work, all you have to do is Fish…


MAGDALENA BAY, BAJA 2021
Join Host David Shaffer chasing inshore and offshore species from Snook and Golden Trevally to Dorada and Striped Marlin and everything in between…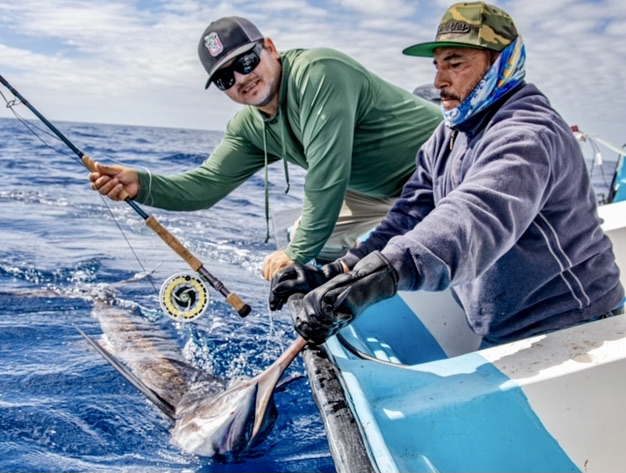 Magdalena Bay traditional in winter months offers 4 distinct fisheries to choose from on a daily basis.
The large back bay system of tidal rivers and Mangrove line channels offer many species of fish 2/10lbs that will test your 7 to 9wt outfits along with a few larger surprises.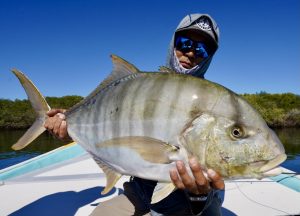 Some of the local beaches offer shots at Rooster Fish both inside and outside the surf line to over 50lbs!
Local Islands and offshore provide shots at migrating Tuna and Dorado along with Yellowtail!
The famous offshore banks attract large bait balls of Sardines and Mackerel which attract a large number of Striped Marlin and other bluewater gamefish.
Dates:  Dec 4 – 9
Cost:  $2,895
Includes:  5 nights/ 4 days Fishing Super Pangas, All meals and non alcohol drinks, fishing license, round trip ground transfer from Loreto
Call or email Dave at the Shop to Reserve a Spot or ask any Questions..

PYRAMID LAKE, NV – 2022
Join us on the Hunt for a Trout of a Lifetime!
Jan 29 – Feb 2      Feb 26 – Mar 2      Mar 26 – 30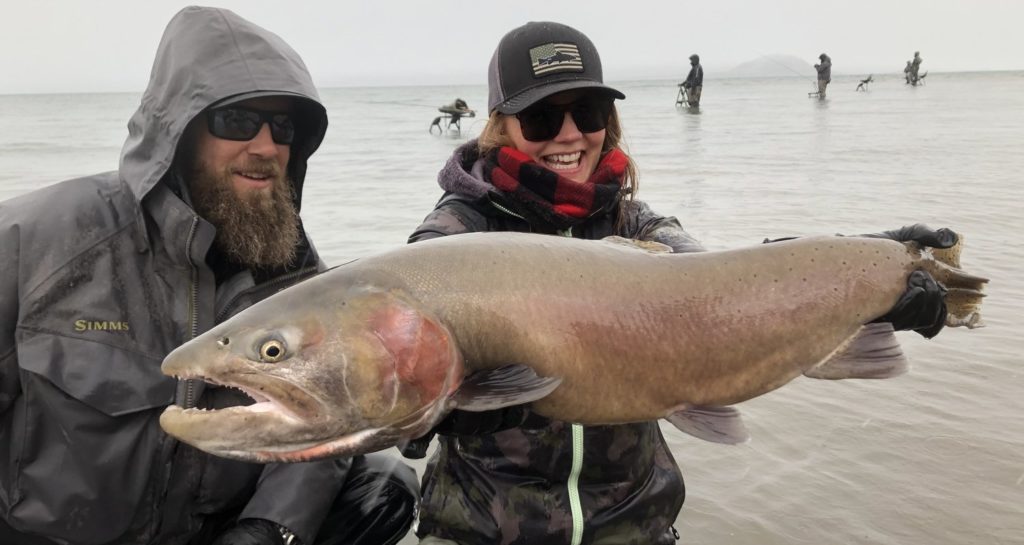 Join Shop Hosts Frank Vargas or Dave Shaffer with guides from Pyramid Fly Company on the hunt for "Monster" Trout at Pyramid Lake, Nevada! Pyramid Lake is home to the World's Largest cutthroat trout which can exceed 20lbs. PFC guides have this lake dialed in and will provide all the flies and customized fishing ladders so you will fish in comfort all day!
2022 Dates:  Jan 29 – Feb 2      Feb 26 – Mar 2      Mar 26 – 30
Cost:  $995 (double occupancy, single bookings can be partnered up)
Includes:  4 nights / 3 days guided fishing, rods/reels/flies/ladders and breakfast and lunch on the lake
Call or email Frank or Dave at the Shop to Reserve a Spot or ask any Questions..
(818)-785-7306    dave@fishermensspot.com    411@fishermensspot.com

LOCAL SALTWATER FLY FISHING CHARTERS


One-Day Trips – aboard the 60ft Triton…
Fly Fish the waters off Catalina Island aboard the 60ft Triton! Restrictions are in place due to COVID-19 but call or email the shop for details
Dates:  STAY TUNED FOR 2022 DATES
Limited Load:  10 anglers
Cost:  $TBD (includes Lunch and Soda)
*NEW COMERS WELCOME!  New to Saltwater Fly Fishing or don't have the gear? We'll take care of it for you. We have TWO spots on these trips that include a 1 hr casting lesson at the all the gear, flies and on the water instruction all for $275.
Call or email Dave or Frank at the Shop to Reserve a Spot or ask any Questions..  (818)-785-7306

If our hosted trip dates do not work for you we can assist you in booking alternative dates.